Small And Lightweight: Vandy Vape Pulse AIO Mini Kit
November 28, 2022
Vandy Vape has launched another series of products of the same name for their most classic Pulse AIO, which has been officially released to everyone in the past two weeks. Pulse AIO Mini is a mini version, the most anticipated is its size. In fact, just like its name, just looking at the size is indeed much more compact than the original Pulse AIO, of course, the weight is also relatively reduced. Really small and lightweight.
As a vape starter kit, Pulse AIO Mini is undoubtedly very good. The fuselage is reinforced with polycarbonate material, which is more resistant to beating and more durable than the previous generation. Despite the smaller size, the design is not ambiguous at all. The translucent matte body allows you to see the internal structure clearly, making your use experience more comprehensive and full of reality. The front is printed with a modern pattern, which makes the whole device richer.
Vandy Vape Pulse AIO Mini uses 18650 batteries, which can provide a maximum output power of 80W. Moreover, the compact device is also equipped with a screen on which you can see the data of temperature control, bypass, voltage and various smart modes. The Vessel coil tank has a capacity of 5ml, and you don't need to refill the liquid often. The Pulse AIO Mini is also compatible with VVC coils, allowing for a full burn with a satisfying throat attack and smoke volume. You will be addicted to the wonderful experience brought by AIO Mini.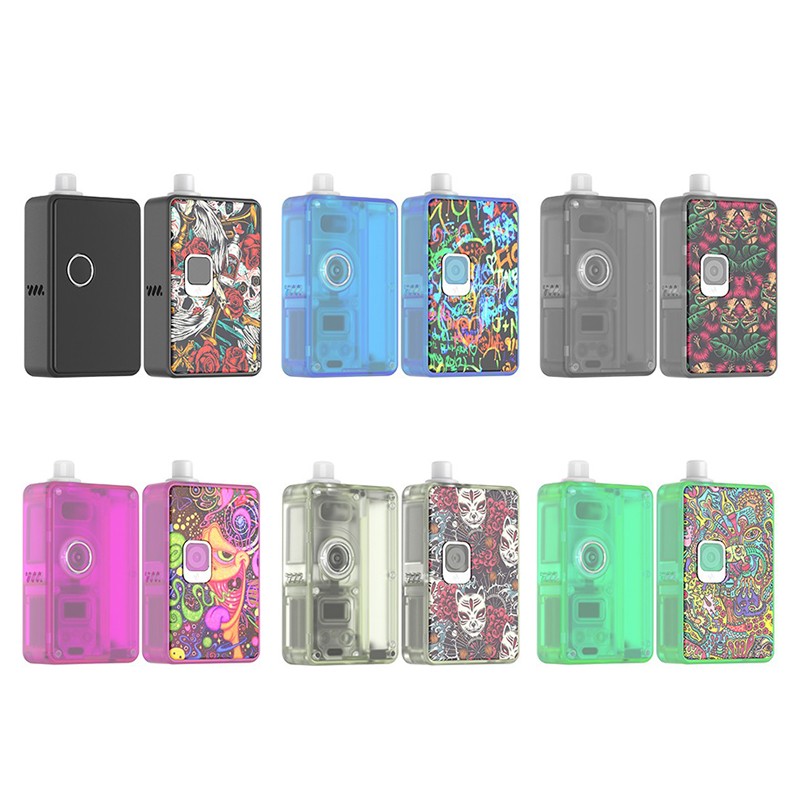 Specifications:
Size: 52.592.526.2
Pod Capacity: 5ml
Battery: 18650 battery(not included)
Resistance: 0.05-3.0Ω
Voltage: 0.5-6.0V
Power: 5-80W
Charging Current: 1000mAh
Maxim Output Current: 32A
Features:
USB type-c charging
Small and lightweight
New square button
Matching inner panel
New airflow adjustment
Supports 18650 battery
Adjustable positive pin
Compatible with VVC coils
Recommended Products:
naked lava flow e juice
vape juice 0mg
Read More Related Articles: https://www.vapingnews.ca/redefine-the-unique-ijoy-punk-disposable/