Hard To Put Down: Coastal Clouds Blood Orange Mango
November 23, 2022
Refreshing Vape Juice will be the first choice of most vaping lovers. When the smoke after atomization is too sweet and rich, it may bring you a lot of happiness and satisfaction in the short term, but it will still make people feel tired after long-term use. At this time, you will definitely hope to take a sip of refreshing but delicious e juice to neutralize this sweet and greasy taste, so I believe this flavor introduced today will suit your appetite.
The products of Coastal Clouds are mainly based on various fruits flavor e juice, but they are not a single fruit flavor, because such flavors will not have a long-term market in the vape juice industry. Flavor blenders combine flavors to create a very beautiful harmony. When you take a sip, you will feel the wonderful collision of different fruits on the tip of your tongue, creating an atmosphere of a colorful fruit world for you.
Coastal Clouds Blood Orange Mango is a blend of three flavorful fruit, freshly picked fresh mangoes with rain-scented skins, blood oranges and lemons. Cut them into thick chunks and add ice cubes for a sweet and refreshing bowl of summer shaved ice, isn't that enough to make your heart beat? All essences are concentrated in 60ml jars, you can choose 0mg, 3mg or 6mg nicotine salt content, whichever you choose, you will get the best taste.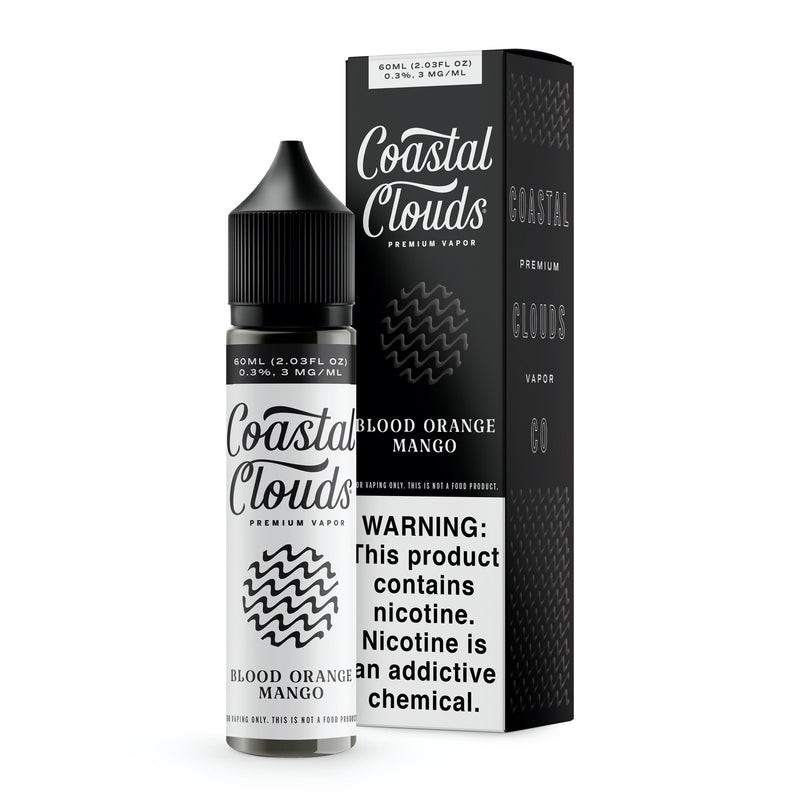 Specifications:
Brand: Coastal Clouds
Flavors: Fruit Flavor
Bottle: 60ml
PG:VG: 30/70
Nicotine Strength: 0mg, 3mg, 6mg
Features:
60mL Unicorn Bottle
70% VG With 30% PG
Child Resistant Cap
Available in 0mg, 3mg, 6mg
Made in USA
Recommended Products:
caliburn a2
enou bar compak
Read More Related Articles: https://www.vapingnews.ca/user-friendly-horizon-binaries-6k/