Replaceable Cartridge: R and M Sunax 21000 Puffs Vape
December 1, 2022
Everyone dreams of having top disposable vapes with a large number of puffs. At present, there are only a few e-cigarettes with 10,000 puffs in the market, not to mention products that exceed this limit. But what I want to tell you is that R and M have implemented technology upgrades and updates for you. The latest Sunax can provide up to 21,000 puffs at a time. If I hadn't seen it with my own eyes and repeatedly confirmed it, I would Can't believe it's real either.
So, how did R and M accomplish this impossible task? In fact, it is also very simple, that is, it is realized by loading three replaceable pods of 7000 puffs in one package. In other words, you only need to spend the money of one device to have three times the pods. What an exciting deal! Among the products currently available for purchase, Sunax is the first disposable to open this way of selling, and of course, it will not be the last.
The appearance of R and M Sunax is also one of the highlights. In addition to the pen-shaped shape and the color with a strong sense of color design, various styles of comic sheep are printed on the lower part. These sheep have different clothes and accessories, and they are also doing different movements. They have a wonderful unity in various poses, which is a very eye-catching design. If you like special style and fun patterns, R and M Sunax is sure to win your favor.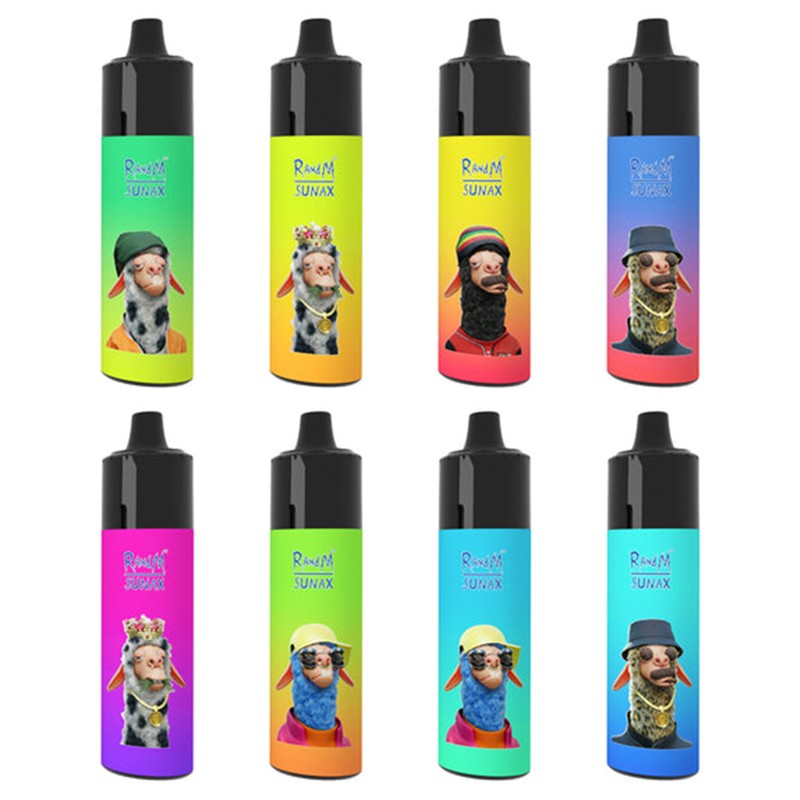 Specifications:
Capacity: 14ml Each Pod
Battery: Rechargeable 850mAh
Suitable for: ALL>18
Puffs: 21000 Puffs Total
Flavor: Fruits Series
Flavors: 12 Flavors
Coil: Mesh Coil
Features:
Mesh Coil
Integrated 850mAh Battery
14ML of E-liquid * 3
0/2/3/5% Nicotine Salt
Battery Rechargable
Airflow Control
12 Flavors Available
Recommended Products:
lost vape centaurus m200 box mod
smok novo 2s kit
Read More Related Articles: https://vapefr.uk/moving-forward-aspire-gotek-x-kit/