Smart like your phone: Rincoe Manto Aio Plus 2
August 22, 2023
Have you ever seen a cigarette that's as smart as a cell phone? Once launched as an upgrade, the Rincoe Manto Aio Plus 2 has received a lot of attention from the market, with a smart chip comparable to that of a mobile phone, and more outstanding product performance. Next, I will explain in detail, whether it is an early adopter or a deep user of e-cigarettes, I believe this pod kit will satisfy you.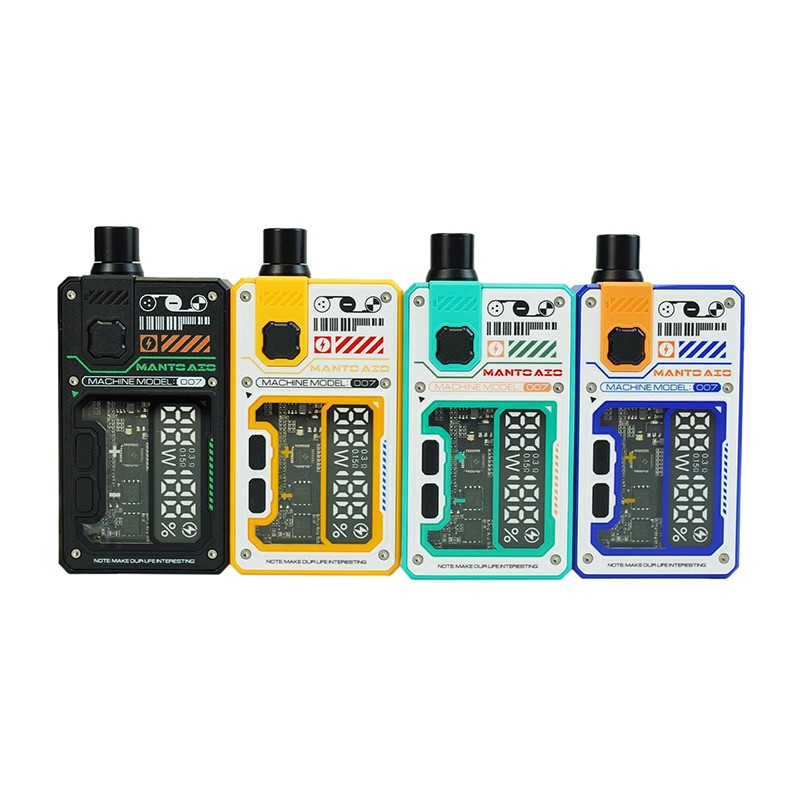 More powerful product performance
The main material is made of PC, ABS, and SUS304, which is the most advanced at present. While continuing the mechanical appearance of the previous generation Rincoe Manto AIO Plus, it ensures comfort and permanence of use.
With a maximum output voltage of 80W, you can easily get larger clouds and the best steam experience. At the same time, the pod capacity of 3.5ml is 0.5ml more than that of the previous generation, and the larger pod capacity greatly extends the time of flavor enjoyment.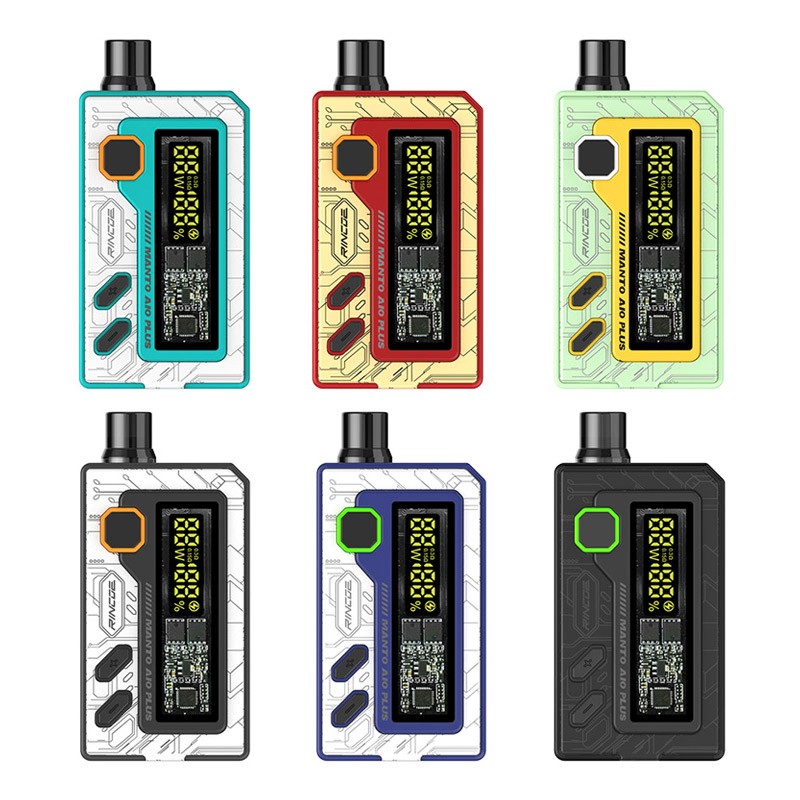 More secure power supply
The Rincoe Manto Aio Plus 2 adopts a dual power supply mode, which is a breakthrough design in the field of e-cigarettes. According to the needs of customers, it not only uses the powerful Single 18650 Battery power supply but also can use the 5V/1A Type-C fast charger. Increased charging speed by 50%, allowing the device to quickly return to working condition.
Smarter screen display
Support different Coil resistance, you can feel free to DIY suitable for your own parameters. Don't worry that this is difficult for beginners because the Manto chip will help you while plugging in the pod, the screen will clearly display the battery life, read the value of the resistance, and give suggestions of voltage, to help you find the best parameters for your own.
More secure system protection
Six safety protection measures to ensure a worry-free use process. They are Overtime protection, over-heating protection, Short-circuit protection, Over Discharge protection, and Low voltage protection
And Battery Reverse Protection. There is no worry to worry about, with it, all you have to do is immerse yourself in the delicious juice.
Without going too far into the regular features of more smokes, it's one of the most advanced additions to the pod kit, and worth checking out if you want to experience better steam and technology. Don't worry about the trouble of offline purchase, you can completely vape stores online, a variety of product choices and high-quality front and back-end services are waiting for your visit.