New Upgraded: Innokin Sceptre 2 Vape
December 3, 2022
If you plan to purchase Pod Vape Kits in the near future, then you must pay attention to Innokin's recently launched Scepter 2 kit. In fact, choosing the right pod kit for you is not as complicated as choosing between disposable vapes and vape mod kits. You just need to see if it is light and portable enough, whether the battery life and the vape experience it brings can meet your expectations. Then choose products with this idea, and you will soon find the ideal items.
Today I would like to introduce to you one of the two products released by Innokin this time, Scepter 2. Like most pod system kits, it is the most common oblong shape. There are Red, White, Black, Pink, Grey, Purple, Blue and Rainforest to choose from. The mouthpiece part is transparent black, which is ergonomically designed and easy to replace. Despite the Sceptre's small size, the aluminum alloy material still gives it a certain weight and texture.
Innokin Scepter 2 can be activated directly by suction. On its front, there is a truncated belt that looks like a girdle. In fact, it is a multi-function button and two LED lights for indication, which are assembled together in this way. If you want to adjust the airflow and power, Scepter 2 also provides you with this function, realizing the easy switching between MTL Vape and RDL Vape. The matching Innokin S Coil can fully burn the delicious e-liquid you put in to achieve the ultimate ultimate experience of e-cigarettes.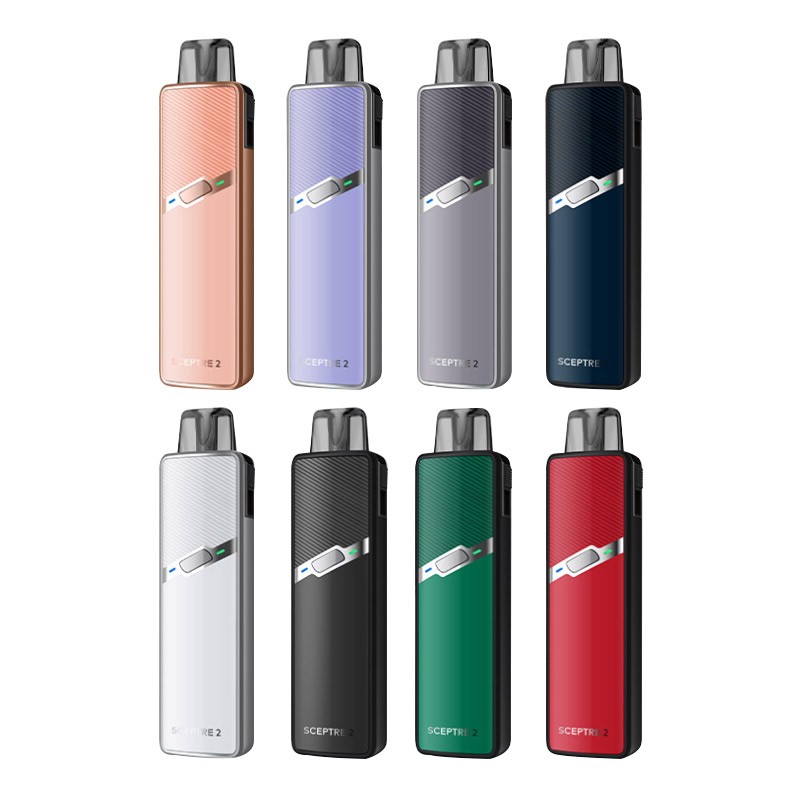 Specifications:
Dimensions: 104.327.9317.6mm
Pod Capacity: 3mL
Battery: 1400mAh
Coil Series: Innokin S Coils
Fill System: Side – Silicone Stoppered
Charging: Type-C Port
Features:
LED Indicator Lights
Comfortable Slim Design
Intuitive Firing Button
Ergonomic Drip Tip Design
Manual or Automatic Draw Activation
Magnetic Pod Connection
Short Circuit Protection
Intelligent Coil Identification
Recommended Products:
r and m tornado 9000
glamee meta
Read More Related Articles: https://www.vapingnews.ca/over-all-legends-voopoo-drag-4-vape/