Is Eleaf iSolo Air 2 Kit Commendable?
June 24, 2022
UK Eleaf iSolo Air 2 Kit is made of leather with a bronze matt lacquer finish. Simple and unobtrusive. For e-cigarette users, the appearance must first attract your attention, followed by the performance of the product. So for you, what kind of performance is considered good?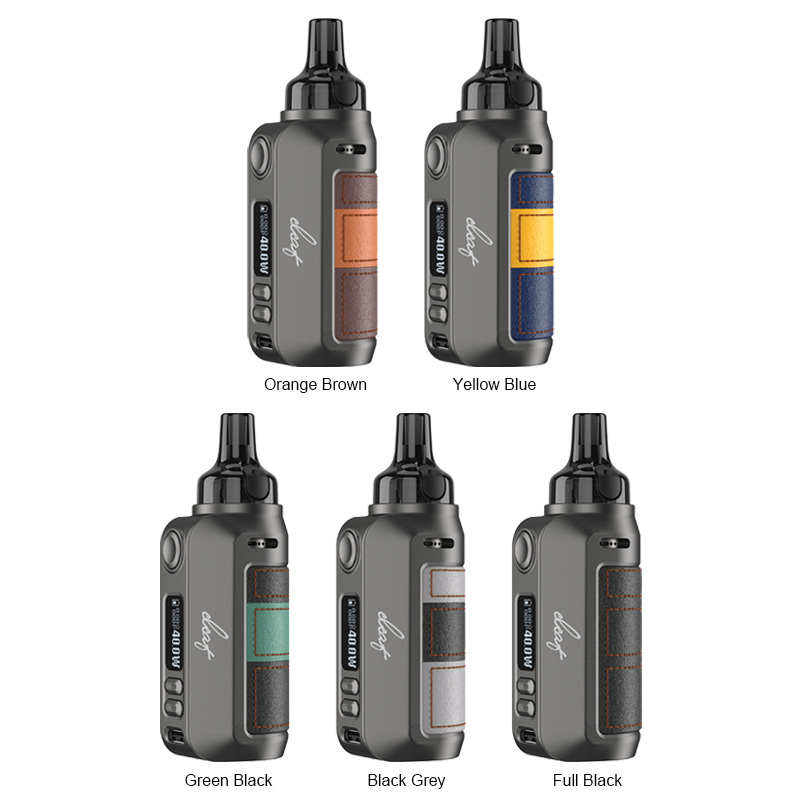 Does iSolo Air 2 Pod Mod Kit have those laudable performances?
In terms of performance, iSolo Air 2 Pod Kit comes with a built-in 1500mAh battery, which effectively improves the vaping experience. Equipped with a smart chip inside, which can intelligently identify the system and adjust to the best mode through the change of resistance value. In order to make it more convenient for users to experience the most suitable taste, the kit combines a variable power of 1-40W, which not only ensures the heating efficiency of the product but also produces the most satisfactory texture.
To facilitate your observation of data changes, the device features an OLED Screen for better monitoring of the device's operating status. With an airflow control button that can be adjusted left and right, you can regulate the airflow according to the actually required airflow. Customize your own vaping style.
What are the compatible accessories?
Compatible with the Eleaf GTL Mini 2 Pod Tank and holds 2ml of vape fluid, which you can refill through the top once you run out of vape fluid. The GTL Coil fits nicely into the pod and can accommodate 0.8ohm and 1.2ohm coils. Produce balanced heat and smooth enough clouds.
What about Eleaf iSolo Air 2 features?
• 1-40W Output
• Paired With Eleaf GTL MINI 2 Pod cartridge
• 1500mAh Built-in Battery
• 2ml Vape Juice Capacity
• Top Filling System
• 0.8ohm And 1.2ohm GTL Coil
• Adjustable Airflow
• Smart Chip
• OLED Screen
• Leather and Alloy Construction
You can also visit our vapesourcing.uk. We always waiting for you.