Does Innokin Endura T22 Pro Kit Feature A Comprehensive Design?
June 28, 2022
The quality of an e-cigarette should be analyzed not only by the quality of the product but also by the performance of the product, the life of the product, and the taste it can bring. Of course, everyone's needs for electronic cigarettes are different, which also requires a more comprehensive and intelligent design of e-cigarettes. So does this Innokin Endura T22 Pro Kit meet these demands? We can learn to see.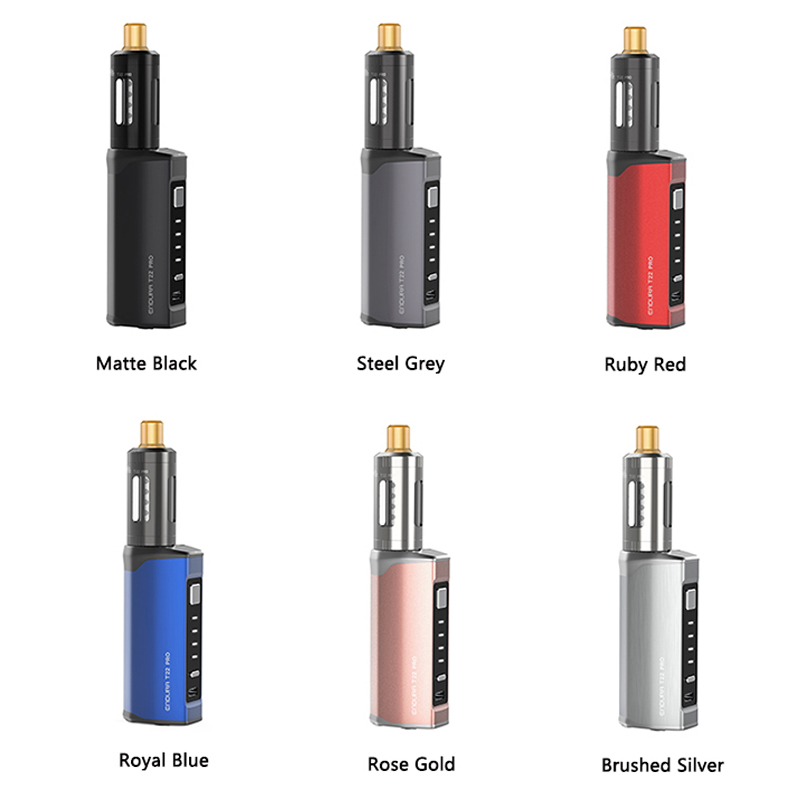 How does Innokin Endura T22 Pro Kit perform?
Compared to other Endura series, the Endura T22 Pro Vape Mod Kit comes with a larger battery capacity, 3000mAh is a third larger than any previous ones, and in order to enhance the experience, the kit must reflect progress in terms of functionality. Obviously, it did. The smart mode makes the kit have 4 levels of adjustable power, 9W, 11W, 12.5W, and 13.5W.
In order to bring a more matching taste to the user, Innokin has made the e-cigarette with care. To prevent over-vaping that could cause the e-liquid to dry out or short circuit, Innokin adopts a 10S cut-off function to ensure proper operation of the device.
What are Endura T22 Pro Kit's specifications?
Electronic cigarettes as a product often held in the hands and must be comfortable enough, taking this into account, Innokin applies aluminum alloy and zinc alloy materials for shell production. Not only is it smooth to the touch, but also more resistant to use. The large 4.5ml vape juice capacity allows vapers to enjoy a longer vaping time. If the e-juice runs out, you can also easily slide the top cap to fill it, with no leakage troubles.
The paired coils range in resistance from 0.6ohm to 3.5ohm. And the optional range is designed to let more users select the best coil for their needs.
Features
• Compact And Durable Design
• 3000mAh Built-in Battery
• 4 Level Adjustable Wattage
• 4.5ml Vape Juice
• Designed For 0.6ohm-3.5ohm coils
We suggest you more products you may like:
https://vapesourcing.uk/smok-rpm-3-coil.html
https://vapesourcing.uk/thunderhead-creations-blaze-rta.html