Is Geekvape Sonder U Kit Special To You?
June 30, 2022
In order to meet the higher demands of e-cigarette users, Geekvape is constantly innovating in product development, introducing superior quality products to our customers. This Geekvape Sonder U Kit will give you a new perspective on starter kits.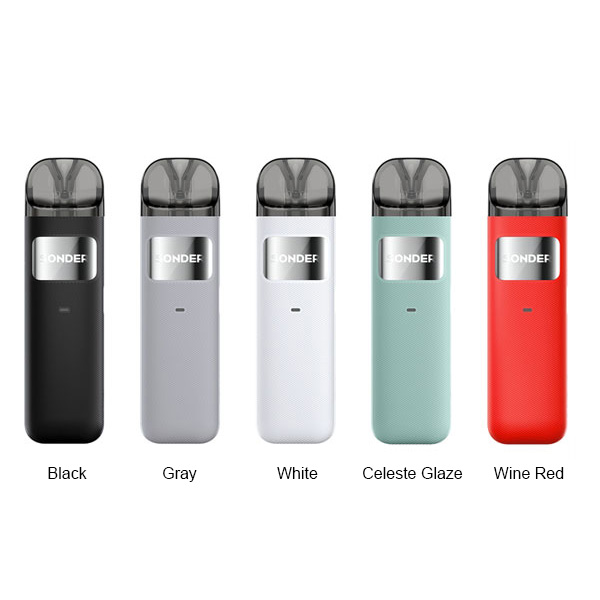 In terms of design:
Firstly Sonder U Kit features the most minimalist yet functional case design and you can clearly see SONDER printed on the mod. And it is positioned exactly where there is a visible transparent window to see clearly inside. Five colors are used, so you can choose whichever you want. You are able to see from the shape that Geekvape Kit is actually very easy to carry and that fits easily in your pocket without taking up much space.
From the functional aspect:
When you think of the pod system kit, the first thing that comes to mind is the ease of use. Doesn't require button operation or adjustment keys that you need to control, like the pod mod kit or vape mod kit. All you need to do is simply inhale through the mouthpiece and you're ready to go. Below the visible window, you can see a petite LED light that will alert you by flashing whether you are inhaling, charging, or running out of power. A very user-friendly design.
What about its output? The Geekvape breaks through the limitations of previous features by offering a 1000mAh battery capacity for longer use and a maximum power of 20W for optimal heat production.
What makes Sonder U Kit up?
The Geek Vape U Cartridge is compatible with the kit and can be easily installed by attaching with magnets. Through the side, you can refill and the visible window allows you to see the position of the vape juice clearly. The pre-installed 0.7ohm mesh coil maximizes the flavor and gives you not only a full flavor but also a smooth MTL vaping. Designed for nicotine salts which makes vaping more addictive.
I'd like to introduce you to some products:
https://vapesourcing.uk/smok-rpm-3-coil.html
https://vapesourcing.uk/lost-vape-thelema-solo-dna-100c-mod.html