Put Wildness In The Pocket: Dovpo Venus Nano
October 18, 2022
You can find this lovely pod system kit of vapes. Products from the Dovpo brand are always so surprising, of course, here I am not referring to how powerful it is, or how advanced the technology is. If you've ever bought Dovpo's products, you must know that the brand is always fond of launching all kinds of vaping products in odd shapes. It is no exaggeration to say that you can pay attention to each Dovpo product release, because each time is a new sense of experience and a new sense of surprise.
The Dovpo Venus Nano Pod System Kit is so small that you can even think it doesn't matter if you buy three or four devices. However, its small appearance cannot hide its exquisite and special design. It is small but exquisite, which can perfectly describe the Venus Nano. The whole device is designed as a small suitcase. Yes, the suitcase is the same as the suitcase you usually carry when you travel, but it is just a mini version. The colors are of course also very diverse: Green, Black, Blue, Grey, Brown and Purple.
The battery capacity of the Dovpo Venus Nano Pod is not as small as its size. The 1000mAh capacity can support a longer battery life and bring you a 15W voltage output. The suction nozzle on the top is removable, as this is environmentally friendly and clean enough. The process of loading the pod is also very simple and easy to operate. For those who are just getting started with electronic cigarettes, if you are still clueless about the choice of electronic cigarette equipment, then I recommend you to try the Venus Nano.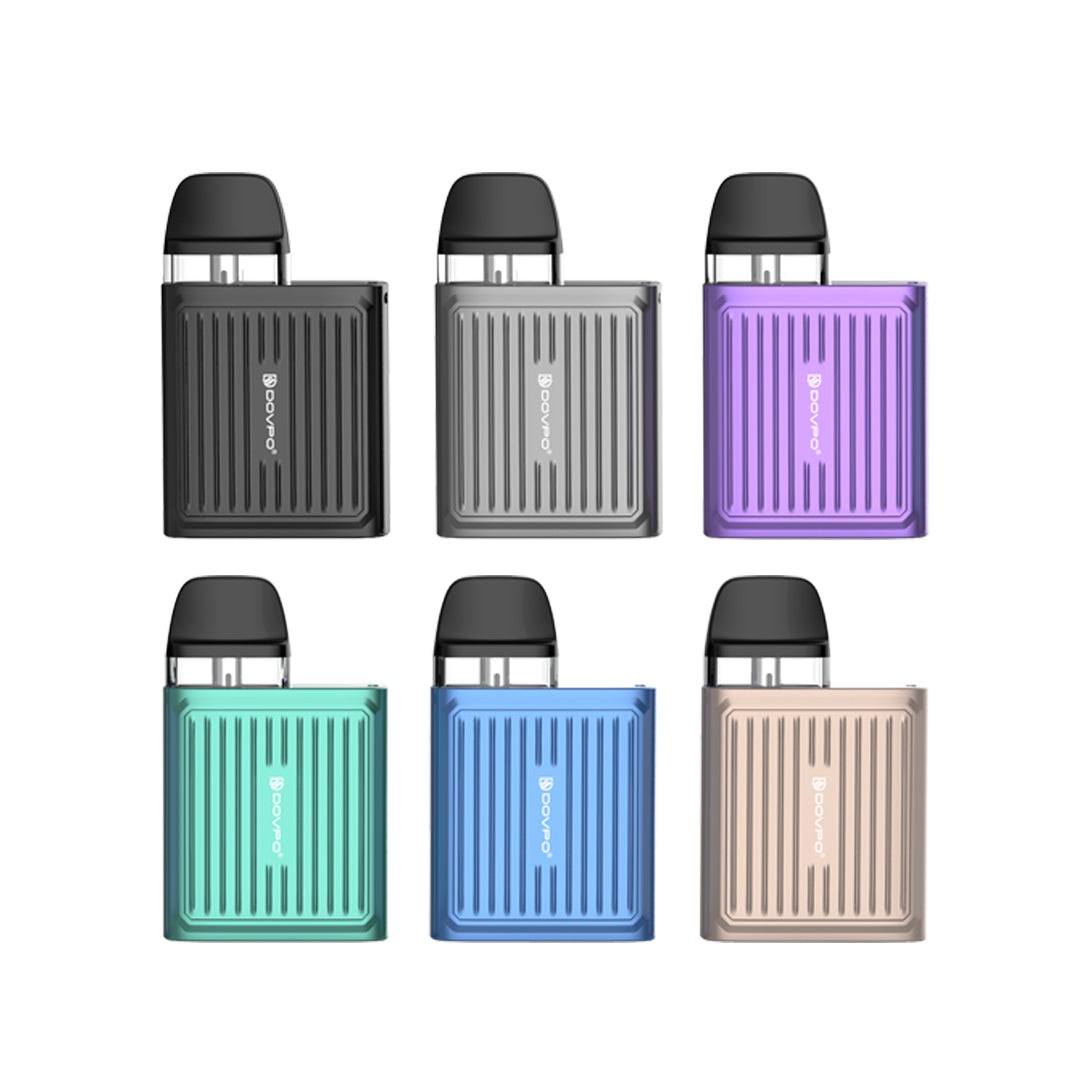 Features:
Dimensions: 44.6mm16.5mm7mm
Wattage Range: 15W
Battery Capacity: 1000mAh
Pod Capacity: 2mL
Output: Direct Voltage
Charging Port: USB Type-C
Features:
Simply inhale and enjoy
Exquisite Style Fashionable Design
Small Body easy to carry
Full-View Cartridge
Recommended Products:
dovpo d2 pod cartridge
0mg vape juice
Read More Related Articles: https://vapefr.uk/once-try-forever-eteno-geekvape-e100-kit/