The Benefits of E-Cigarette
January 11, 2022
Your health
No absorption of 4000 toxic substances (tar, carbon monoxide, acetone, ammonia, etc.) present in tobacco and known to be carcinogenic.
You will gain in life expectancy and you will improve your daily shape (breath, skin, taste, smell, etc.).
After 1 week without tobacco, you no longer cough, after 2 months your voice clears up, your skin also, after 6 months, your health improves significantly. A year later, the risk of cardiovascular accidents halved. From 2 to 10 years, the probability of cancer and infarction is reduced by 50% and life expectancy increased. After 10 years, you will return to the state of a non-smoker.
Allows a gradual transition
The electronic cigarette is a real alternative to tobacco. You keep the gesture, the pleasure and the nicotine without the drawbacks of the classic cigarette, there is no combustion. You can, if you wish, gradually reduce the dosage of nicotine.
According to Doctor Bertrand Dautzenberg, president of the French tobacco office, he believes about electronic cigarettes:
"For smokers the risk reduction is considerable", "The compounds increased to an existing infinite dose, no more than in a cup of coffee. "
Easier than some other methods
Indeed, you do not change your habits, you continue to vape (instead of smoking). You keep the gestures and the visual pleasure of the steam. The success rate of nicotine patches and other substitutes is 10%, we go to more than 40% of smokers who have completely stopped smoking by switching to electronic cigarettes.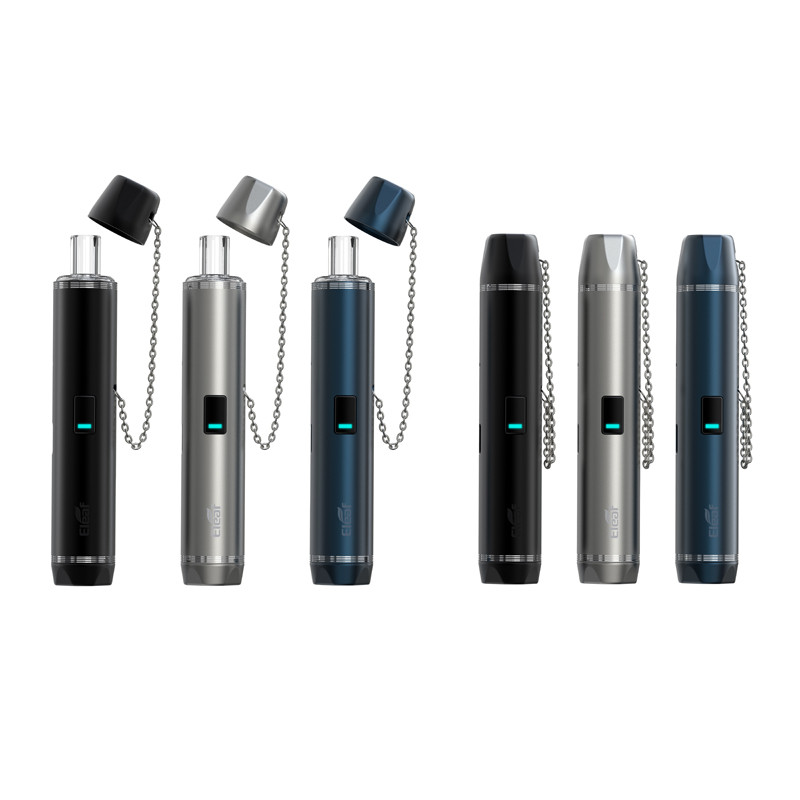 Your entourage
Reduced risks for your health, that of those around you, children, spouses, friends and colleagues (no passive smoking), you can vape indoors without endangering the health of your loved ones, nor causing the slightest disturbance. The electronic cigarette has practically no odor and when it comes to vapor, it disappears in 7 seconds, unlike stagnant tobacco smoke.
The savings
A 10ml vial of liquid is roughly the equivalent of 100-120 cigarettes. If you now smoke 20 cigarettes a day and the price of your pack is 6.70 euros, you spend 201 euros / month, or 2412 euros / year.
With the electronic cigarette your spent expenses:
The price of your starter pack (from 23.90 euros at SMOK'air Store).
Consumables (atomizers, clearomizers) that will need to be replaced regularly.
The price of liquids (around 20 euros / month).
Your expenditure will be divided by a minimum of 6, or an annual saving of approximately € 2,150.00.
And all this while keeping your pleasure!
The practical side
No more need for an ashtray, no more smells of cold tobacco in your home, on your clothes and hair, in your car or when you talk. Less bulky than a pack of cigarettes, no need to search for your lighter. No need to empty the ashtrays, look for a place to crush your butt. No longer go out on the terrace or in the garden during the TV commercial … You no longer have to leave your friends for a smoke, for example! On the other hand, you can continue to take your break with your friends and fellow smokers without frustration; and why not convince them to switch to electronic cigarettes !!
In short, besides your well-being, you will no longer disturb anyone.
The aesthetic side
No yellowing of your teeth, fingers or nails !! It does not damage the skin. It leaves no odor on your clothes. No bad breath.
Ecological
The electronic cigarette does not light up and cannot be thrown away. Most models are made up of spare parts (batteries, clearomizers, drip tips and heating heads) these elements can be replaced as they weaken or reach the end of their life. We collect and recycle used batteries deposited in our network of stores. A single cigarette butt can pollute up to 500 liters of water.
The appeal of 120 doctors in favor of electronic cigarettes
One hundred and twenty health professionals, in particular doctors, pulmonologists, tobacco specialists, addictologists and oncologists, launched on Wednesday October 28, 2015 in France, a "call for electronic cigarettes".
"Smoking is the leading cause of preventable death in France and in Europe" write the signatories of the appeal who say they subscribe to "the conclusions" of a report by Public Health England, an agency dependent on the British Ministry of Health, published in last August, "according to which vaping is 95% less harmful than smoking". "Based on this observation and that of its virtual harmlessness for smokers and non-smokers, this report recommends the promotion of electronic cigarettes.
Buy here: https://eleafworld.fr/