Awesome Device: Vibez Air NFT Bored Ape Vape
September 30, 2022
Vibez Air NFT Bored Ape Disposable, as an electronic cigarette device printed with NFT works, has a high popularity at vape shops online. NFTs are digital works with very high collectible value, and many people will pay high prices to buy these products as their own private collections. But at Vibez, you can put these extremely valuable works in your pocket in the form of e-cigarettes. Of course, if you are a fan of NFTs, if you can collect all the patterns, it will be a great way to collect them.
The Vibez Air NFT disposable vape comes in eight delicious flavors: Strawberry Kiwi, Watermelon Mint, Lemon Tart, Frosted Berry, Passionfruit Orange Guava, Strawberry Peach Yogurt, Pink Lemonade and Frosted Banana. The packaging of each flavor is printed with a different Bored Ape NFT, which makes each flavor more three-dimensional and rich, not just some food flavors.
The Vibez NFT Vape is pre-filled with 11ml of e-liquid, and the battery can be charged through the Type-C interface. For many users who cannot use up a large number of disposable cigarettes in a short time, the rechargeable performance is very necessary. From the first sip to the last, you can fully experience a deep sense of well-being and satisfaction. After using up all the e-juice, you can choose to throw the device away, or keep the Vibez Air Disposable as a collection. Either way, Vibez can get the most out of it.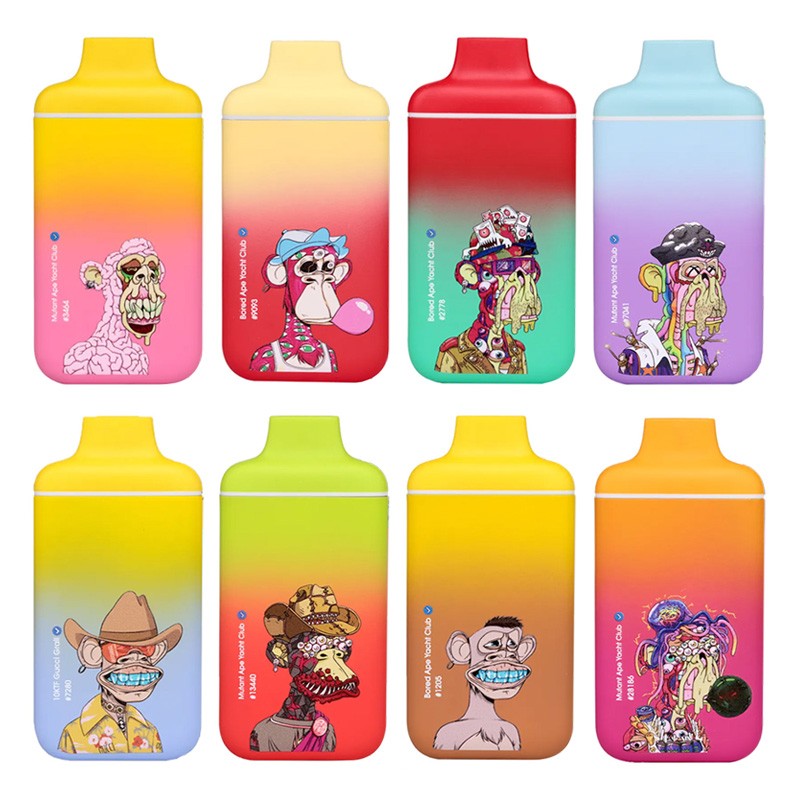 Specifications:
Brand: Vibez
Puffs: 6000
E-liquid Capacity: 11mL
Synthetic Nicotine Strength: 5%
Port: Type-C
Features:
11mL Prefilled E-Liquid Capacity
Approximately 6000 Puffs
Integrated Rechargeable Battery
Mesh Heating Element
5% Synthetic Nicotine Concentration
Type-C USB Port
Draw-Activated Firing Mechanism
Recommended Products:
elf bar bb 3000 Texas
hyde iq California
Read More Related Articles: https://vapefr.uk/better-than-ever-flum-pebble-disposable/